Kemppi announces the launch of a new welding machine for MMA welding: Master 315. This machine includes several new features that add something extra to ordinary MMA welding. Exciting new features promote usability and personalization, but the main benefits of this machine still come from its excellent welding quality.
Master 315 is a stylish and practical machine for a workshop or on-site use, capable of absorbing the knocks and impacts of everyday welding life. Lightweight and compact, Master 315 is constructed from tough injection-molded plastic, featuring impact bridge protection structures.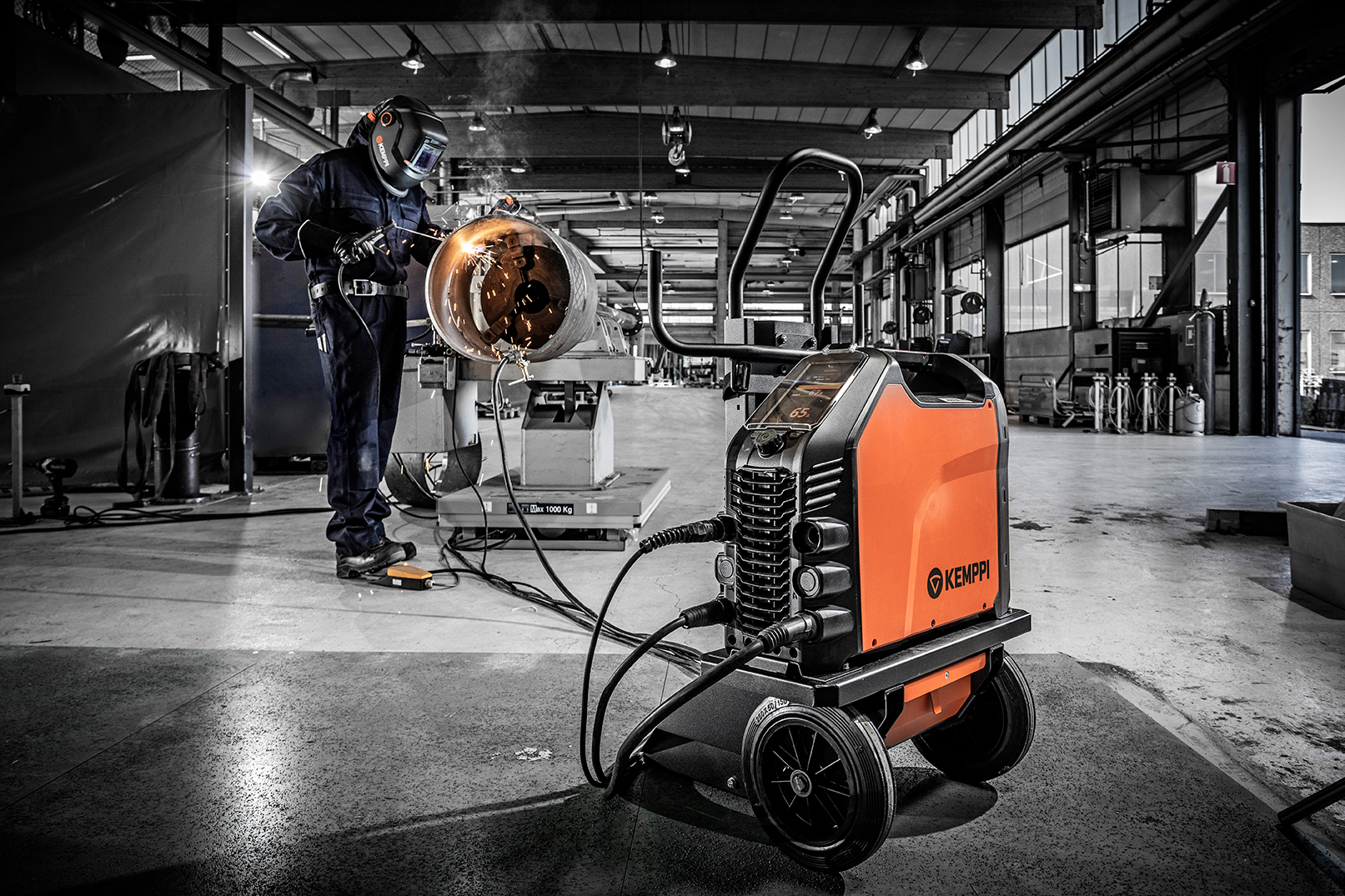 The new master of MMA welding, Master 315 guarantees optimal welding performance and fast parameter setting.
Master 315 lets you enjoy the magic of cordless remote control. With the wireless HR45 hand remote unit you can control the welding power and select memory channels from a distance of up to 100 meters. This device eliminates the need for remote cable repairs and improves worksite safety.
Weld Assist guides you toward productive welding
Master 315 comes ready-equipped with a full-color 7-inch TFT display, where you can upload your company logo or favorite image to personalize the screen saver.
The easy-to-use buttons and multi-function control knob make it easy to find the optimal welding parameters for every job. You can either select the settings from the panel manually or allow Weld Assist to select them automatically.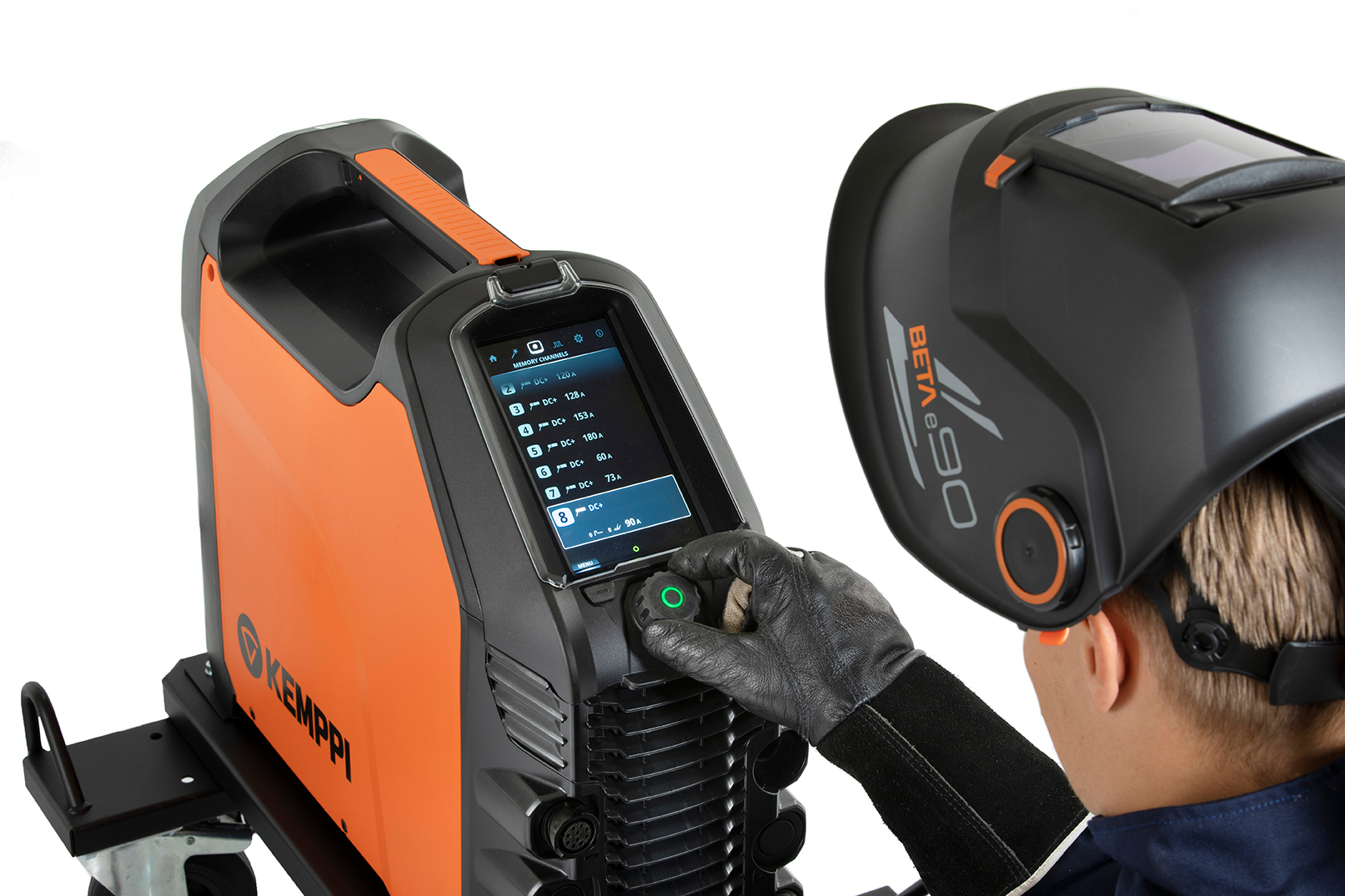 Master 315 is equipped with a full-color 7-inch TFT display, ensuring the best user experience and accuracy for weld parameter setting and control.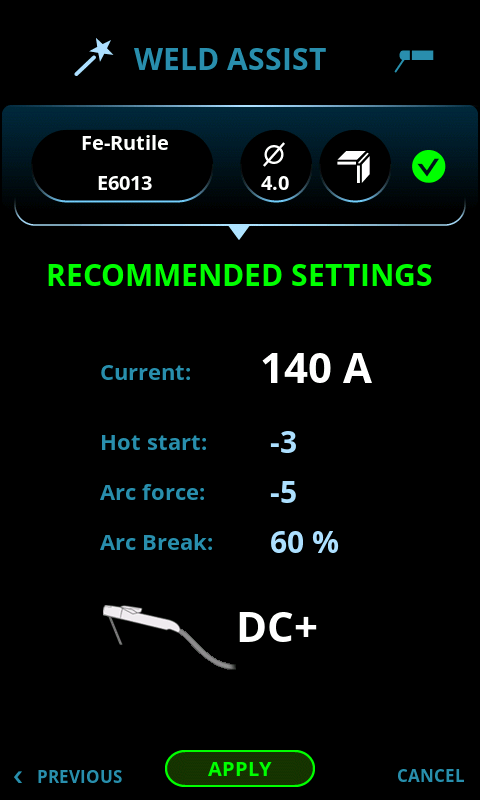 Weld Assist guides every welder towards accurate, productive welding.
Weld Assist for MMA is a wizard-like function for setting the optimal parameters for each welding job. You just follow simple on-screen steps, selecting electrode type, electrode size, and joint configuration, and Weld Assist sets the best parameters for you. It guides every welder towards accurate, productive welding, and can be used for pWPS creation, too.
Pulsed MMA for welding quality and productivity
In Master 315 you can select the pulsed MMA welding process to enhance the quality and productivity of your welding. Pulsed MMA brings various benefits to the welder. It lowers the heat input, and it gives better control over the welding arc, improving welding speed, providing cleaner welds, and reducing heat deformations.
Premium-class MMA welding is also characterized by reliable ignition, arc stability, and suitability for all electrodes, including cellulosic ones.
Memory channels make it easy to set up the machine for customary welding jobs. The MTP35X control panel offers 99 memory channels per process to save the best parameters or WPS values.  You can copy or delete them and update them as needed.
TIG welding with Flexlite TX torches
Easily manage basic DC TIG welding tasks with Master 315. Connect a Flexlite TX torch and shielding gas, then select suitable welding parameters, and you're ready to ignite the welding arc with a gentle touch on the workpiece.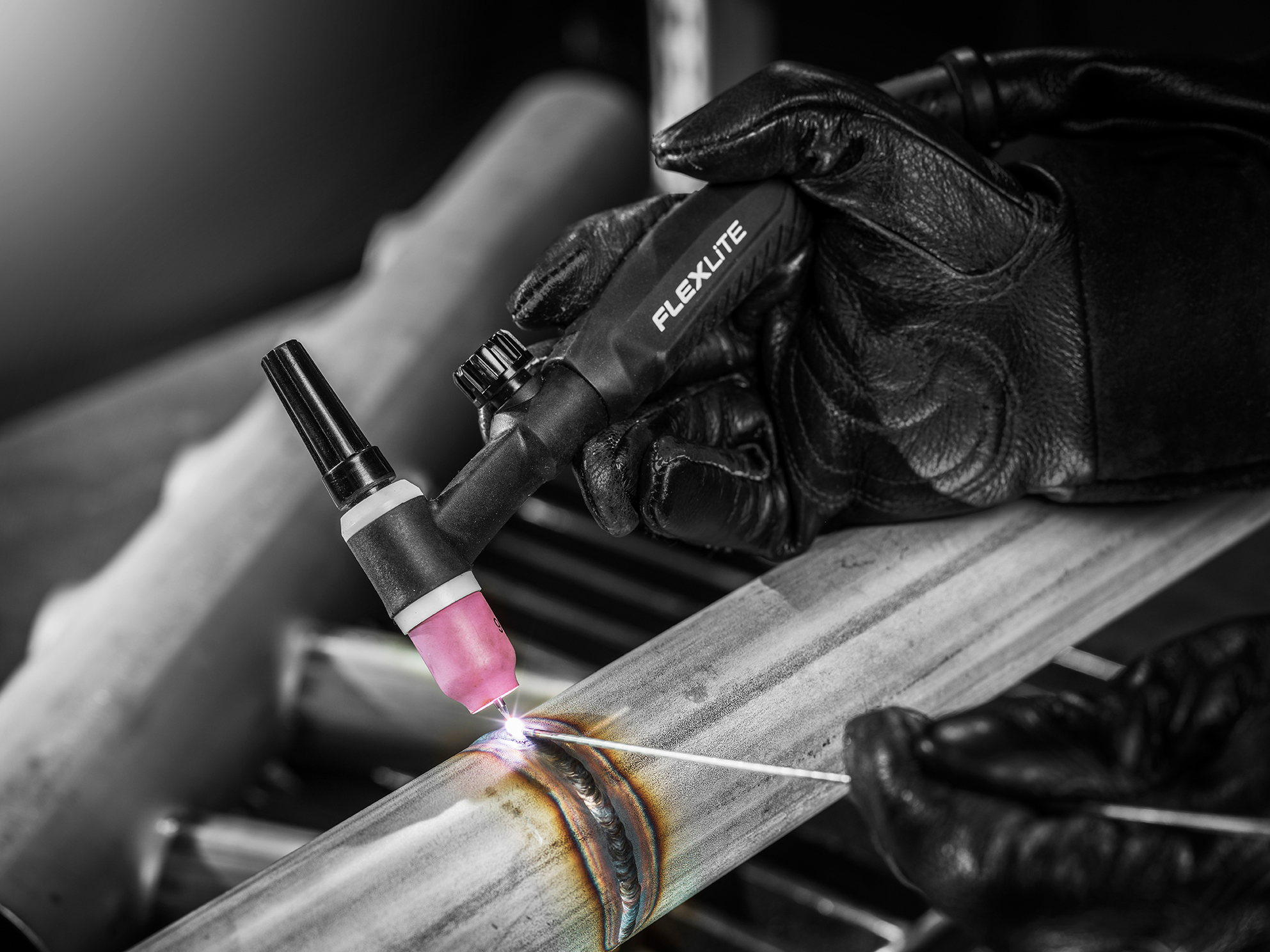 Connect your Master 315 to a Flexlite TX223GVD134 welding torch and you are ready for quality DC TIG welding.
Flexlite TX series are quality TIG torches for professional welding. Model 223GVD134 includes a gas valve for adjusting the shielding gas flow, and high-strength, flexible molded silicone handles reduce wrist loading and welder fatigue and improve comfort.