Introducing the Kemppi AX MIG Welder – a powerful robotic welder with seamless integration, an easy-to-use interface, and the latest welding technology.
The AX MIG Welder was purpose-built for high-intensity, 24/7 automated welding environments. With 400 or 500 A power and a robotic wire feeder, it is engineered to perform difficult tasks and meet demanding production targets.
Speed is nothing without quality. The AX MIG Welder has fine-tuned ignition and a precise seam tracking signal to ensure repeatable, high-quality welds. For challenging materials, Kemppi MAX or Wise arc performance welding processes can be used to increase speed, lower heat input, and ensure penetration.
With an intuitive user interface and easy-to-use controls, the AX MIG Welder can be operated with basic welding knowledge. Machine controls and real-time performance data can be accessed with a browser on a laptop or mobile phone – the user interface can also be integrated into an existing control system.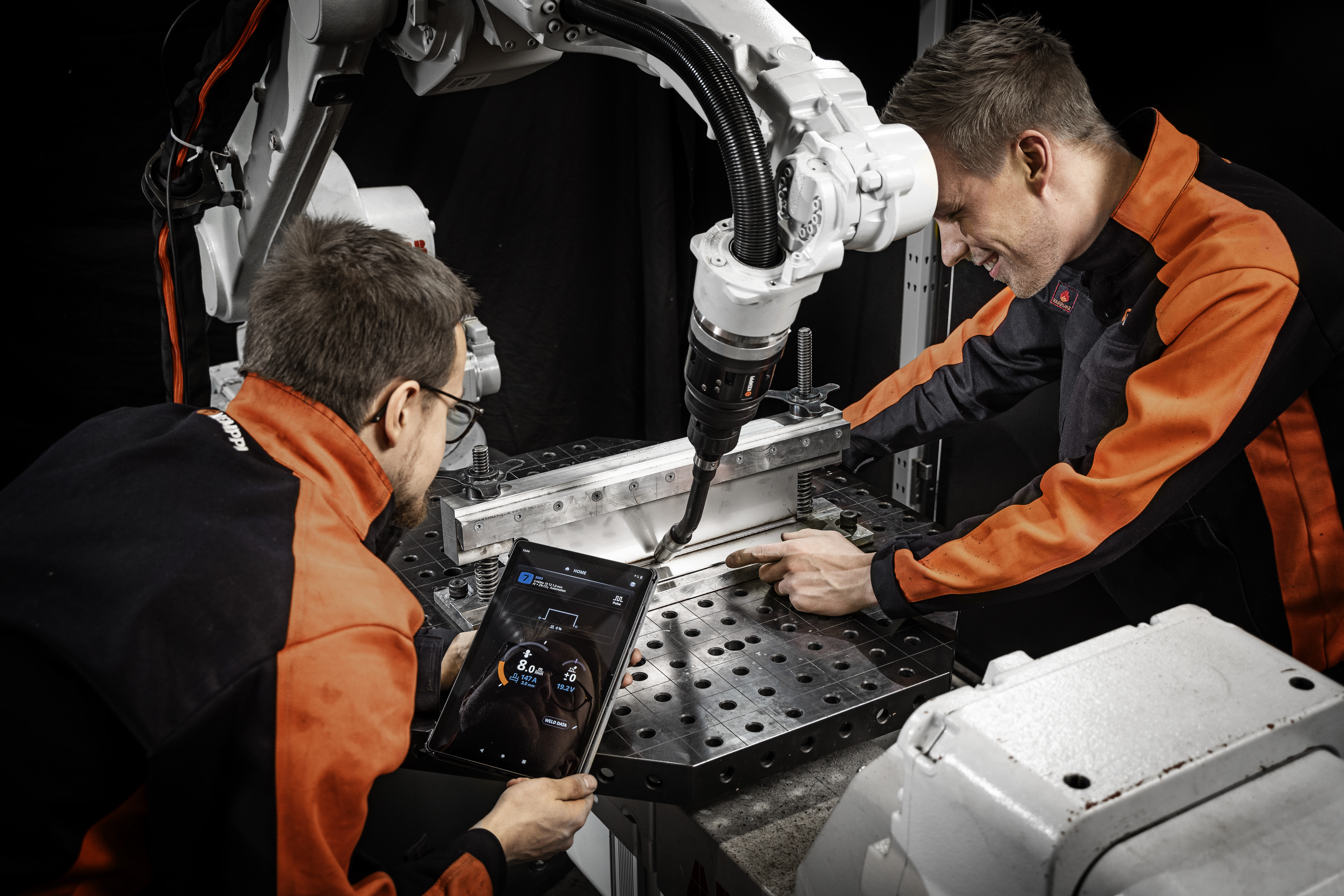 The AX MIG Welder offers easy integration. It maximizes the performance of any welding robot and works seamlessly with all aspects of an automated welding system.
"AX MIG Welder is a modular system. Modularity enables a cost-effective solution for each application. Ease of use, productivity, and quality are keywords for this system", summarizes Product Manager Artturi Salmela.
The AX MIG Welder is available starting from May 2023.